CACC Member of the month
The Cedaredge Area Chamber of Commerce wants to recognize businesses in our community.
Do you know of a business that offers top notch service?
Do you know of an organization making a different in our community?
Let us know, help select next months Member of the Month! 
At the beginning of each month a business is presented with the CACC Member of the Month banner to proudly display at their location for the month. Here are the previous honorees: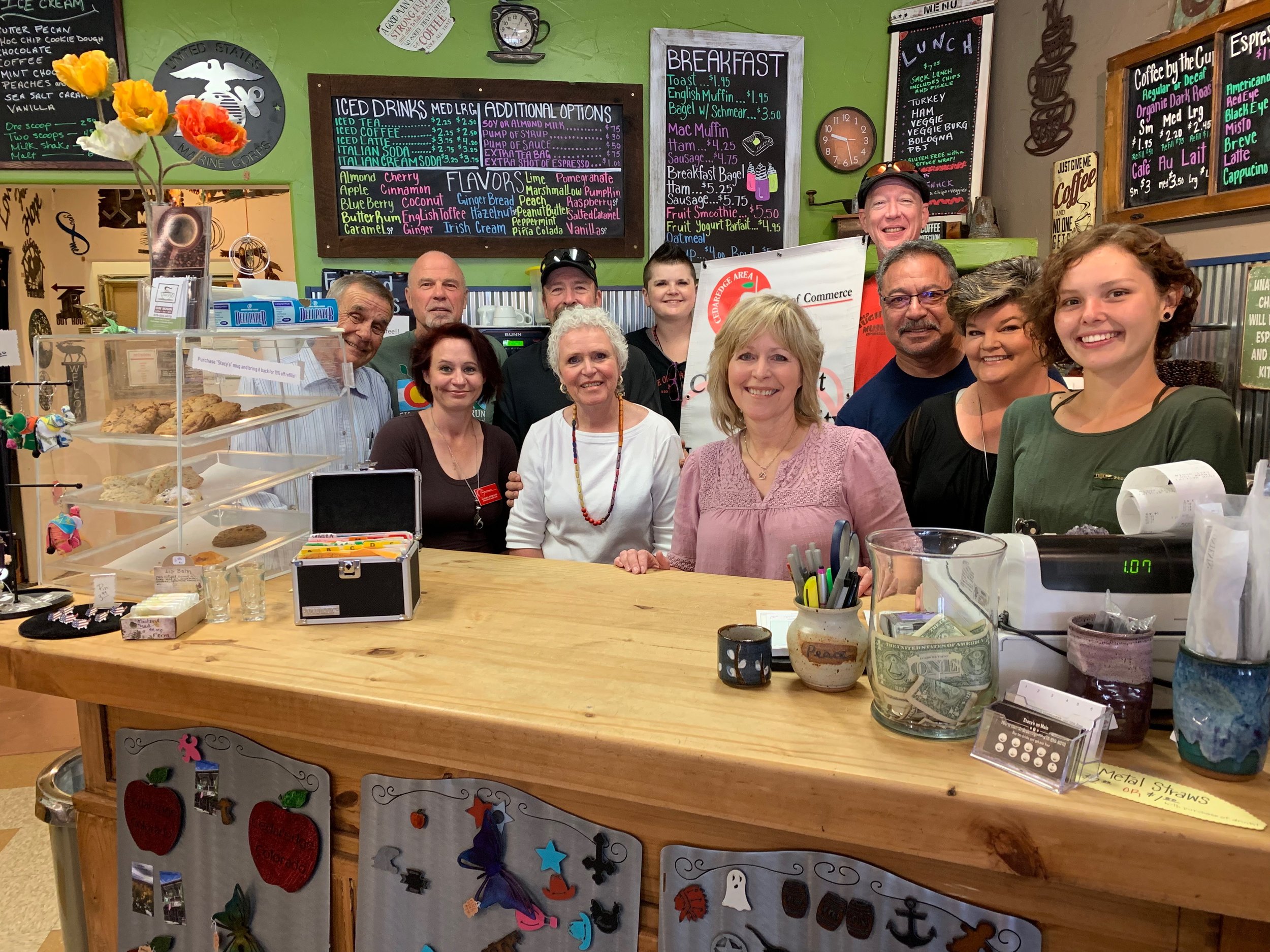 "Stacy has turned her shop into a very welcoming & hospitable business in our town. Stacy gives so much (donates the correct word) to many non-profits, to the monthly veterans coffee, on & on. She would do anything for anyone & is a tremendous asset to our town! She never turns down what is asked of her.
"Continued support of our community since 1994. Benson Brothers is a family owned business located in Austin, CO, that has been serving Delta County for over 40 years, they are willing to work with customers anyway necassary and always provide quality one on one service along with an excepional product. Active in the community with sponsorships and donations since 1976. Small town business owners who know what the people in our communiyt need and will work with you to provide the best experience possible,. They are modled daily by the honesty and integrity of their loyal employees, and in service to the community & customers."
"Always helping in the community especially with the schools. There are so helpful!"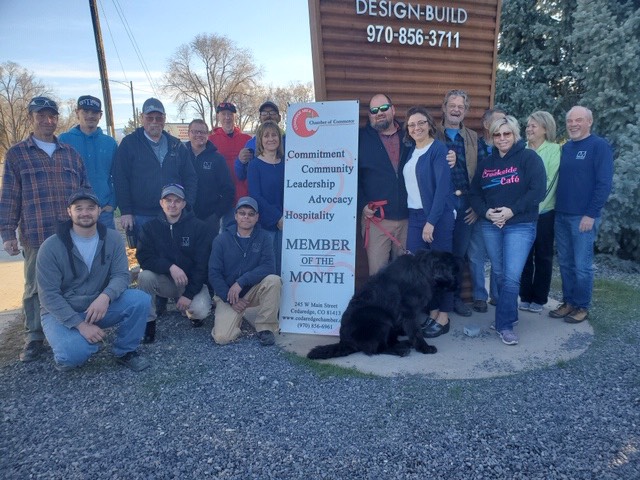 "Businesses like Cristee Meade are dedicated to the growth and success of our community and therefore the backbone of our chamber. They are a member in good standing and will be the Business After Hours host in March 2019. They provide a high quality product that attracts buyers that spend money with other businesses in our community. They have contracted with other businesses within Cedaredge to make improvements and as a result adding value to that business as well as to the community. The Locke family is committed to Cedaredge. They are currently building their family home on the Cedaredge Golf Course and their children attend school in Cedaredge. Tate's mother is also a long time resident of Cedaredge and active in the GMAEC and SCHS. Cristee Meade has been a local builder in Cedaredge since 2003 with a reputation for high quality and integrity. Julie Meade has also contributed to the economy of Cedaredge and to the health of Cedaredge citizens with her businesses. She currently gives weekly yoga classes at GMAEC. Cristee Meade employees several families that live in Cedaredge and support other businesses in our community. They have training and promotional programs that allow their employees to learn new skills and improve existing ones. They continue to evaluate and implement new approaches, technology and designs to make Cristee Meade homes a showcase for Cedaredge. A business like Cristee Meade brings value to customers, therefore value to Cedaredge and deserves to be CACC Business of the Month."